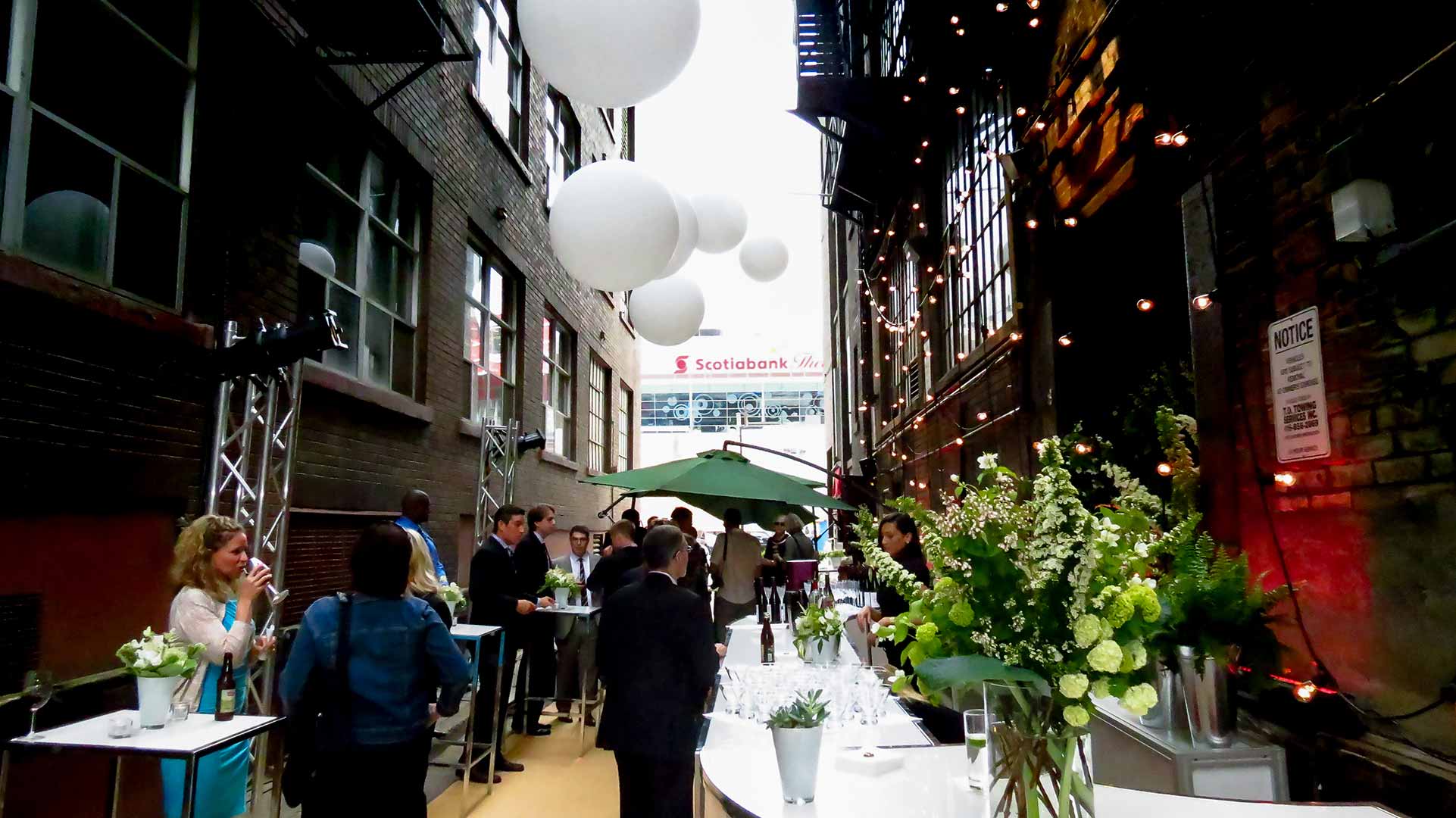 Earth Day Gala – Full Day Conference Event for Environmental Business Leaders in Toronto at The Fifth
Outdoor Event Venue: The Fifth Alleyway, The Fifth Rooftop Terrace
Conference Event Venue: The Fifth Social Club, The Fifth & Terrace
The Event:
Earth Day Gala is an annual event hosted by Earth Day Canada for 400 business and environment leaders to network, celebrate environmental achievements, delight in a culinary experience and enjoy fabulous music and comedy. This full day and evening affair featured an outdoor cocktail lounge at The Fifth Alleyway, food stations and cocktail reception at The Fifth Terrace and The Fifth Social Club. Stages are set up at both venues for keynote speakers and live music performances. The Fifth is proud to have hosted such an important gala, also known as "the coolest environmental event in Toronto".
Event Venue Services:
The Fifth's events team coordinated with client vendors to complete set-up for an outdoor lounge in the alleyway, theatre style seating on the rooftop terrace as well as cocktail reception reception in The Fifth Social Club. Our in-house consultant handled the set-up of a main stage, projection screens, microphones, speakers and all audio visual requirements. Sponsor stations were placed throughout the venue to showcase eco-friendly products.
Catering Services:
The Fifth's culinary team provided catering throughout the day, from passed canapés and food station from buffet style to chef attended sushi bar. Full bar service was made available at each venue from the outdoor lounge to the rooftop terrace.